Here are links to a few of our favorite friends, colleagues and research sites


The Freedom Archives
Preserve the past - illuminate the present - shape the future
8000 hours of audio and video recordings documenting social justice movements locally, nationally, and internationally from the 1960s to the present. The Archives features speeches of movement leaders and community activists, protests and demonstrations, cultural currents of rebellion and resistance. This oral history is in a searchable database. You can download programs and clips. Internships and training programs are available.



Libros Latinos
Books of Latin America Since 1973/Libros de América Latina desde 1973
Specializing in Latin America, Spain, Portugal and the Caribbean
Books on all subjects and periods in all languages. New, used, scholarly, out-of-print, rare & antiquarian. We regularly issue catalogs.
Open soon at our new location at 2141 Mission Street in San Francisco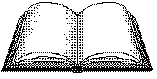 Meyer Boswell Books, Inc.
Specializing in Antiquarian Law Books
This is a searchable database of over 6,000 rare and scholarly books on the law available for purchase from Meyer Boswell Books, Inc. in San Francisco, California, USA. If you find something you like, you can order it securely online.
2141 Mission Street San Francisco, CA 94110 Phone : (415) 255-6400 Fax : (415) 255-6499 E-mail: rarelaw@meyerbos.com URL : http://www.meyerbos.com

GLBT Historical Society
Our goal is to build the world's first full-scale, professional quality museum devoted to GLBT history and culture.
The mission of the GLBT Historical Society is to collect, preserve, exhibit, and otherwise make available to the public historical, cultural, and artistic materials related to gay, lesbian, bisexual, transgender communities, identities, and practices, as well as of other sexual minorities. Our archives contain hundreds of unique manuscript collections and oral history transcripts, thousands of periodical publication runs, tens of thousands of historical photographs, and hundreds of thousands of ephemeral items, in addition to a growing collection of fine art, graphic art, textiles, artifacts and memorabilia.



ABAA
Home of the Antiquarian Booksellers' Association of America (ABAA) World Wide Web Server. ABAA-booknet specializes in rare and antiquarian books, maps, and prints. "We have over 330 dealers in rare books available online. Find out more about ABAA, and take a look at a recent ABAA Newsletter. ABAA Code of Ethics. ABAA is a member of the International League of Antiquarian Booksellers."



Marxist Mailing List
The Marxism list is a worldwide moderated forum for activists and scholars in the Marxist tradition
Information on the Marxism Mailing List, including how to subscribe. Collections of links on Marxism, Labor, Ecology, Latin America, Indigenous Struggles, Investigative Reporting, and Scholarly Resources.

Marxists Internet Archive
Includes major collections in electronic form of writings by Marx & Engels, Connolly, Lenin, DeLeon, Trotsky, Draper; and small collections by Cannon, Guevara, Labriola, Lunacharsky, Luxemburg, Mariategui. Morris, Pannekoek, Pouliopoulos, Reed, Riazanov and Shachtman.



Bibliopolis
"Our mission at Bibliopolis is to help independent booksellers establish, maintain and grow their Internet presence with easy-to-use products and services that can evolve when the market demands it." Web Services for Booksellers Bibliopolis offers complete e-commerce, website design, development and hosting services for independent, used and rare booksellers. BookHound™ is a full-featured inventory system and database application built to handle most day-to- day bookselling operations.




THE LABADIE COLLECTION
Beginning in the early 1900s, Joseph Labadie's extensive collection of labor literature was sought by several universities for the growing field of labor scholarship. Labadie chose the University of Michigan, where it formed the nucleus of the renowned Labadie Collection, considered the most comprehensive repository of radical literature in the United States.



IWW
Welcome to the official website of the Industrial Workers of the World.
Here you'll find just about all you'll need to join the IWW labor union and begin organizing your workplace to build the "One Big Union" in your community. The IWW, now in its 102nd year, has a long and celebrated history



Gayscape - Search Engine
Search no more. Gay, Lesbian, Bisexual, Queer no matter what you call it we've got it. By limiting our listings to sites of Gay, Lesbian and Bisexual interest we provide the specialized search tool that's fast, easy and fun. Over 182,000 indexed sites. Gayscape.com is all you need to remember.An index -based search engine with a focus.
Quite thorough, with a great deal of international links.



Jay Kinney
The Clinic of Cultural Collision showcases a sophisticated collection of links to mutually-exclusive weltanschauungen, intellectual shooting galleries, and specialists in artistic nervous disorders. The clinic also houses the vast archives of Jay Kinney's comix, writings, and other creative output. Our motto: "you can check out, but you can never leave."



Heck
Dramatic Imagery on the Page and the Stage
Graphic Designer, Fine Artist, Photographer, Theatre Artist/Playwright/Director, working out of San Francisco
Since 1969, my primary interest has been the theatre. I have acted, directed, produced, designed and written for the stage and screen. I have worked for the Los Angeles Actors Theatre, LA Theatre Works, Mark Taper Forum's Taper Too!, the LA Theatre Festival, and The Magic Theatre,and as an Artistic Director for Theatrephantastique in LA and Bindlestiff Studio in San Francisco. In the last few years, I have designed logos, web sites and publicity materials for small companies and theatres as well as in-house brochures for two major clothing companies.

Valhalla Books
Modern literature and fiction, used and collectible books. No web presence but one of several fine used book shops located at 2141 Mission Street in San Francisco
2141 Mission St Ste 202
San Francisco, CA 94110-1282
Phone: (415) 863-9250

Priapean Tomes
Winner of the Rainbow Award for GLBT excellence.
Gay-oriented on-line bookseller. Well-annotated catalogs. Good bibliographical reference. Book reviews. Gay Art.

Lysander Spooner
Nineteenth-century lawyer, abolitionist, entrepreneur, legal theorist and political radical. Includes pages on Spooner's Life, Bibliography, About Spooner, and Links & Resources.


Specials
| | |
| --- | --- |
| Our Price: $500.00 | Our Price: $350.00 |